$103,378
=
287

kids in school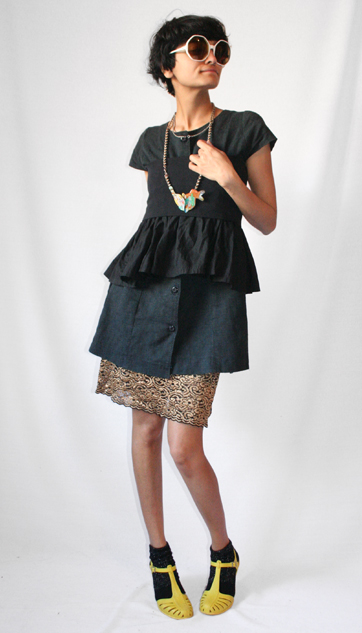 This day belongs to Elsa.
"The first thing I do every morning? Having a look to the UP web site> And each time I am surprising by the "Bon gout" and the way you make the "petite robe noire" unique. Merci, merci. Elsa "french fashion addict""
Each Ltd Edition U.P dress represents a day in the U.P calendar.
Own Your Day >
Day 343. Thu, April 08 2010
Duck Rock
Vintage sunglasses from Treehouse, thrifted skirt and lace slip, pumps borrowed from scary's traveling suitcase. Hand illustrated pendants donated by Daisy D.

NEWS FLASH:
Joan Reilly of Life of Reilly Organizers has kindly offered to throw us a fundraiser cocktail party this Monday. If you are in the city, don your own LBD and come have a drink with us! For details and to register to the event, click here >
Comments
---