$103,378
=
287

kids in school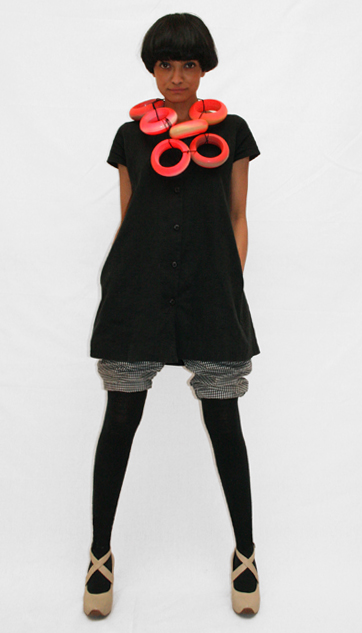 This day belongs to Jana.
"This is my 21st birthday and I'm in New York for it for the first time, so it's a special day for me! Thank you so much for putting a great meaning in a simple dress! Keep inspiring!"
Each Ltd Edition U.P dress represents a day in the U.P calendar.
Own Your Day >
Day 355. Tue, April 20 2010
Engines ready
Neckwear designed and donated by one of the leading scandinavian fashion designers at the moment, Maxjenny Forslund. See more info at maxjenny.com. Pants donated by Sosuke rolled up into bloomers, shoes donated by Tara St. James.

Sorry about the late post darlings, busy working up some exciting things for you. Nice going on the comments front yesterday by the way. We're bringing COTD back for the finale. So go to town, get it all out, you have 10 days left.
Comments
---