$103,378
=
287

kids in school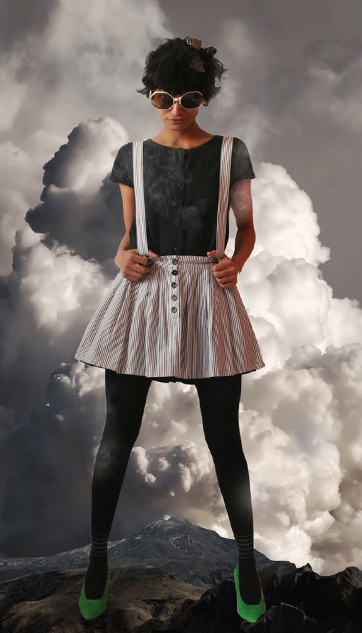 This day belongs to Holly Williams.
"A birthday gift to myself- I can't believe my day was still available! What an awesome project this has been!"
Each Ltd Edition U.P dress represents a day in the U.P calendar.
Own Your Day >
Day 354. Mon, April 19 2010
Eyjafjallajökull
Fascinated by nature's way of slowing us down. S'pose the silver lining in this volcanic plume is that the ash has prevented 200,000 tons of CO2 emissions per day from all the cancelled flights. Plus our friends are getting to extend their holidays without getting in trouble with work. Yeah Lava!

Thrifted skirt with braces from Beacons Closet, vintage suede pumps from Odd Twin and handmade bow donated by Tiffany at Old Hollywood.
Comments
---