$103,378
=
287

kids in school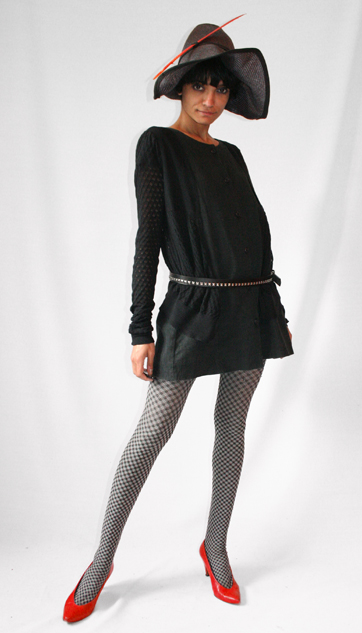 This day belongs to Sassy.
"Hey, it's taking a punt choosing a day that hasn't appeared as I choose it ... but this day is my beautiful friend Rosalie's birthday, and the LBD looks fabulous every single day anyway ... I promise to wear it with pride here in the provinces of NZ!"
Each Ltd Edition U.P dress represents a day in the U.P calendar.
Own Your Day >
Day 353. Sun, April 18 2010
Hitchhikers guide
Thrifted sweater, studded belt donated by Sosuke, tights from Sockdreams and vintage pumps from eBay.

Straw summer hat donated by Oraia Reid of RightRides, a Brooklyn based non-profit that offers women, LGBTQ and gender nonconforming individuals a free, safe late-night ride home through high-risk areas of NYC. Learn more about RR at RightRides.org >
Comments
---