$103,378
=
287

kids in school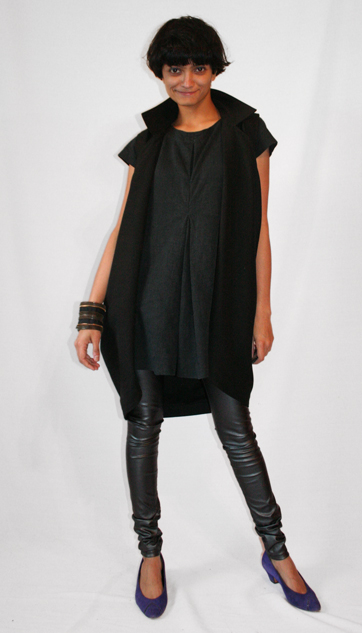 This day belongs to emgollie.
"Love Eliza's design and can't say enough about it, as evidenced: http://emilygoligoski.com/2009/11/26/the-uniform-project/"
Each Ltd Edition U.P dress represents a day in the U.P calendar.
Own Your Day >
Day 337. Fri, April 02 2010
It's a Good Friday indeed
After 5 long years, today I say goodbye to my full-time gig in order to see through the U.P finale and move into an exciting new future. This day would not have been possible without the success, recognition and support that the U.P has garnered in the past 11 months, so I thank you all. A toast to the future!

Convertible cloak jacket and metallics tights from scary, vintage pumps from eBay and handmade zipper bracelet donated by Tara St. James of StudyNY.
Comments
---