$103,378
=
287

kids in school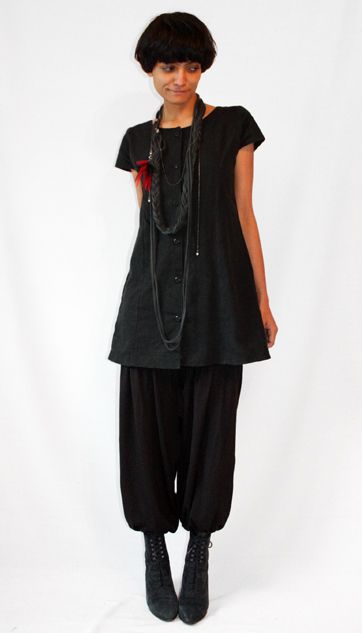 This day belongs to knitlikeyoumeanit.
"Looking forward to seeing what you come up with for my birthday! I'll be wearing this dress as I travel the U.K for 2 months this summer. Thanks for changing the way we think of fashion."
Each Ltd Edition U.P dress represents a day in the U.P calendar.
Own Your Day >
Day 340. Mon, April 05 2010
Last nod to winter
Harems donated by Mia, vintage granny boots from eBay, braided necklace donated by Sardinella Sardine Accesorios and handmade feather necklace donated by Noémie from her store at noemiah.etsy.com.

We're officially sold out of our limited edition LBDs except for the last 3 dresses that will go up for auction later today as part of 3 Featured Looks. Visit the auction and keep your eyes peeled for the 'Featured Look' starbursts!
Visit the Auction >
Comments
---